Pour passer Rogue, vous devez être thief au level job minimum 40 et vous rendre dans la guilde des rogue situé sur la map du phare de Paros, c'est un peu dissimulé alors cherchez bien. Cette map se trouve 2 map au sud et 2 map à l'ouest de morroc. Le warp d'entrée est à 197,117.

Parlez à la femme rogue pour avoir un questionnaire dont voici les réponses :

Questionnaire 1 :
1) What is the added flee rate that a Thief recieves when
the Improve Dodge skill is mastered? ("30")
2) Choose a monster that cannot detect a hidden or cloaked
character? ("Worm Tail")
3) Where is the Rogue guild located? ("Pharos Lightouse")
4) In which of the following towns, can you become a Thief? ("Morroc")
5) Choose the card that does not have an effect on a players DEX stat ("Mummy Card")
6) What do you think is cool about being a Rogue? ("Having excellent attack strength")
7) At what job level can you change from a Thief to a Rogue? (At job lvl 40)
8 ) If you wanted to dye your hair a different color, where would you have to go to do that? ("Building in SouthWestern part of Prontera")
9) What mushrooms do you need to steal in order to become a Thief? ("Orange Gooey Mushrooms")
10) Which of these cards is useless to a Rogue? ("Elder Willow Card")

Questionnaire 2 :
1) What skill do you need to learn before you can learn Tunnel Drive? ("Hiding")
2) How much more of a discount can a Rogue get with the Haggel skill than a merchant can with the Discount skill? ("1%")
3) What is the correct description for the skill Mug? ("Steal Zeny from monsters")
4) How many Rogues are required to activate the skill Gangster's Paradise? ("2 or more Rogues")
5) After increasing Divest Helm to level 5, what other skill becomes available for you learn? ("Divest Shield")
6) Choose a skill that allows its user to move while being hidden? ("Tunnel Drive")
7) Choose the card that increases the accuracy rate of its owner? ("Mummy")
8 ) Choose the monster that receives more damage when attacked by a weapon with a Vadon card attached to it? ("Elder Willow")
9) How much SP does the Double Attack skill require when used with a dagger? ("No SP needed")
10) Choose an effective dagger to use in the Byalan Dungeon? ("Wind Main-Gauche")

Les questions sont vraiment très facile comparé à certaines quêtes de classes, c'est donc une formalité. Parlez avec Smith qui vous donnera une liste d'items à lui donner. Il choisis une de ces 4 listes :

Liste 1 :
5 red herbs
5 fluff
5 clover
5 iron ores
5 empty bottles
5 chrysalis
5 spawn
5 tooth of bats
5 feather of birds
5 talons
5 monster feeds
5 animal skin
5 stone hearts
5 scorpion tails
5 yoyo tails
5 yellow gemstones
10 raccoon leaf

Liste 2 :
10,000 zeny
10 Yellow Herbs
10 Shell
10 Grasshopper's Leg
10 Bear's Foot

Liste 3 :
10,000 zeny
10 Garlet
10 Snake scales
10 Green herb
10 Crab shell

Liste 4 :
10,000 zeny
10 Skel Bone
10 Decayed Nail
10 Horrendous Mouth
6 Blue Herb

Une fois que vous avez les items, allez lui donner et il vous donnera un mot de passe que vous devrez noter pour ne pas l'oublier ainsi qu'un indice sur la personne que vous devez aller voir.
Mais comme je suis gentil je vous mets l'emplacement de ces npcs :

Antonio :
304,179 - 1 map au nord et 1 map à l'ouest de la guilde des rogues

Hermathorn :
352,284 - Sur la map de la guilde rogue :D

Hollegren :
335,146 - 1 map à l'est de la guilde des rogues

Aragram :
103,195 - meme endroit que celui du dessus

Donnez leur le mot de passe que vous avez bien sur noté XD
Et l'étape suivante est celle que je préfère
Il s'agit de sortir de l'endroit d'ou vous êtes sauf que le dit endroit grouille de monstre et pas n'importe lesquels puisque vous pourriez y rencontre des abysmal knight et autres gentils monstres. Marchez le long des murs pour éviter que les monstres ne réapparaissent à côté de vous et profitez du hide.

Une fois sorti reparlez à la femme rogue et voilà vous êtes rogue.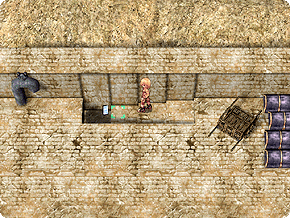 C'est l'entrée de la guilde, c'est bien caché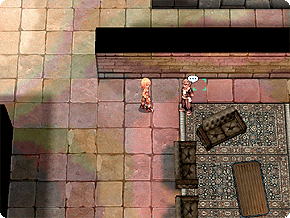 Parlez lui pour avoir une liste d'item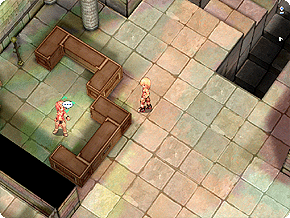 Elle s'occupe des tests écrits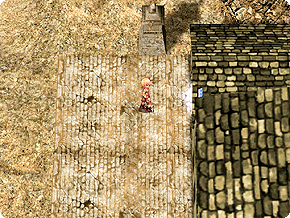 Vous devrez trouver des npcs invisibles pour prouver votre sens du contact